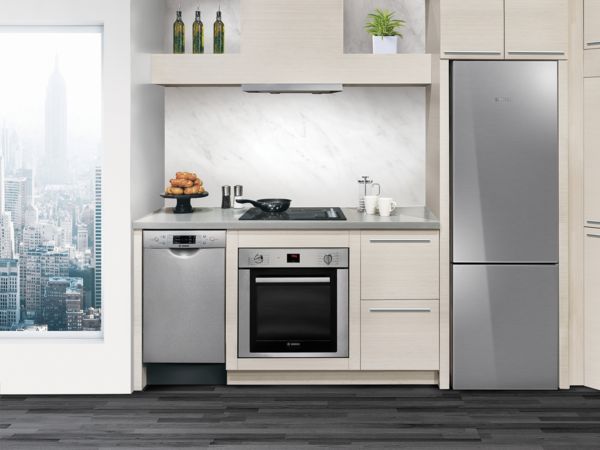 Designed to blend in.
Whether you're a city dweller living in an urban condo, adding on a secondary kitchen, or looking to downsize, our 24" small space refrigerators bring a premium feel without sacrificing on quality.
Emerging Technology Award 24" Refrigerators
Bosch 24" stainless steel and glass door refrigerators have been recognized by the U.S. Environmental Protection Agency (EPA) with the 2016 ENERGY STAR® Emerging Technology Award. The Emerging Technology Award is given annually to innovative technologies that meet rigorous performance criteria to reduce energy use and lower greenhouse gas emissions, without sacrificing features or functionality.