Our commitment to excellence.
Perceivable quality. Surprisingly Simple Solutions. Perfect Results. Timeless Design. That's what you can expect when you choose Bosch home appliances for your project.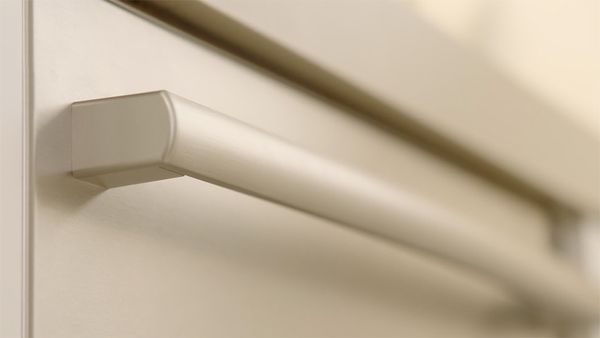 Perceivable quality. Proudly made.
Thoughtful design runs through every detail of every Bosch appliance. From the quiet of our dishwashers to the feel of our oven handles, it's the kind of quality that's both lasting and noticeable.
We proudly employ over 2,000 employees in the U.S. with factory locations in New Bern, NC and LaFolette, TN.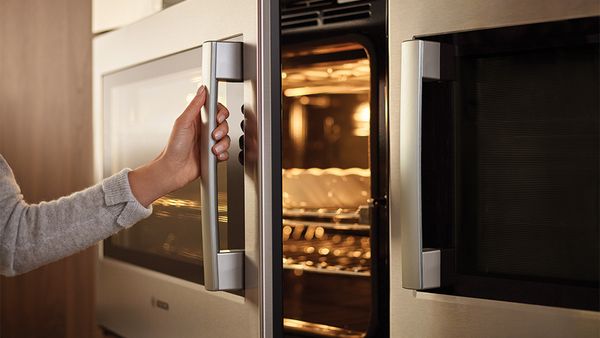 Surprisingly simple solutions.
Bosch appliances are designed to be peacefully uncomplicated, bringing efficiency and joyful ease to daily tasks. Whether helping you tackle dinner faster or load the dishes easier, Bosch appliances are a day's friend, not foe.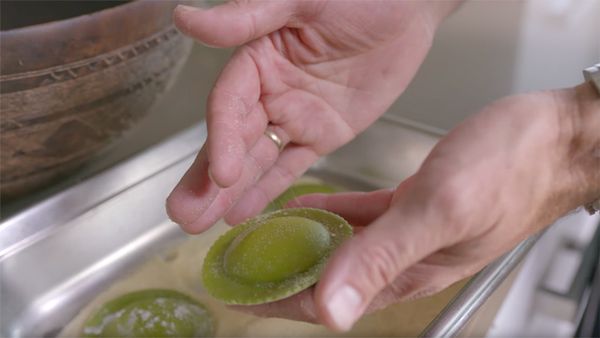 Perfect results.
Precision engineering and purposeful design are at the heart of every Bosch appliance, delivering perfect, effortless results - every time. From perfectly steamed veggies to perfectly clean dishes, Bosch appliances keep their promise, and that's one less thing to have to think about.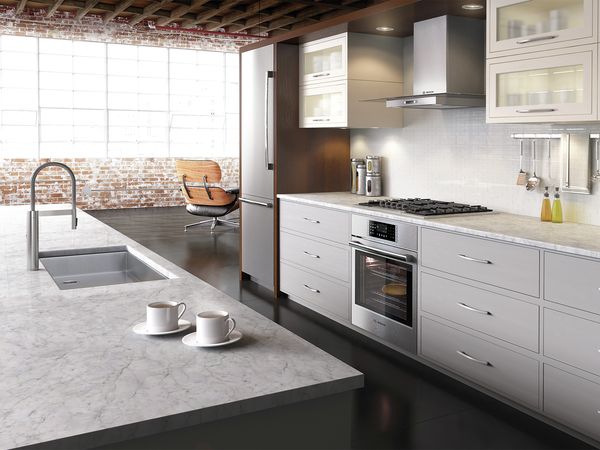 Timeless design.
Authentic. Modern. Streamlined. Every Bosch appliance displays the beauty of function. That's why our designs are always timeless, never trendy.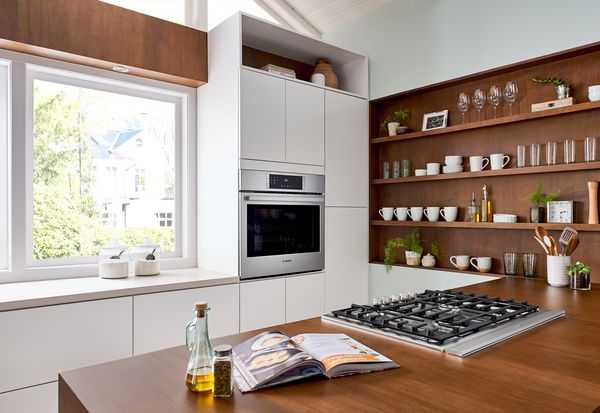 The right fit and finish.
Bosch appliances are designed for form and function. Always flush installation delivers a seamless look for any kitchen project. In addition to classic stainless steel, we also offer a full suite of Black Stainless Steel appliances which help guard against scratches and fingerprints.
The Smart Kitchen with Home Connect™.
Smart homes help people stay in the know when it matters. That's why Bosch created a collection of connected appliances designed to make your life easier. Home Connect™ allows a variety of smart home appliances to be remotely monitored and controlled with a single app, for a new level of ease and convenience from Bosch.
A glance at successful builder projects.
In the last 20 years, Bosch has been selected for hundreds of large-scale residential projects in over 50 countries. Click through the carousel to explore some of our projects.
See what others say.
Our award-winning products reward consumers daily with their ease of use, dependability, and efficiency.
Compact Appliance Portfolio.
Our suite of compact 18" and 24" appliances deliver full-size features and premium performance – Bosch quality, in a smaller package designed to fit compact kitchen projects. Discover their benefits and get helpful tips on choosing the right small appliances for your project.
St. Jude Dream Home® Giveaway Program.
Bosch home appliances is honored to partner with St. Jude Children's Research Hospital® as a national sponsor for the St. Jude Dream Home Giveaway® program. In a variety of cities across the United States, a full suite of sleek Bosch appliances — from cooking to refrigeration, laundry pairs and dishwashers — are donated to create dream kitchens. The St. Jude Dream Homes are made possible through the tireless efforts of volunteer builders, and constructed primarily using donated land, labor and materials. Every ticket helps St. Jude kids and the mission of St. Jude: Finding cures. Saving children.®
Helpful resources for your project planning.
Memberships
Bosch home appliances is proud to be a member of the following national organizations. We also participate in many local organizations as well.
Builder Sales Manager Contacts.
Email your local Builder Sales Manager to learn more about Bosch Home Appliances and how we can be a valuable partner for your next project. We look forward to working with you!
Bob Eustice
Head of National Builder Channel
Robert.Eustice@bshg.com
John McDonough
Head of National Builder Sales
John.McDonough@bshg.com
Southern California (Irvine)
Bill MacDougall
Bill.MacDougall@bshg.com
Bianca Byrne
Bianca.Byrne@bshg.com
Danielle Williams
Danielle.Williams@bshg.com
Southern California (Los Angeles, San Diego)
Amber Ewing
Amber.Ewing@bshg.com
Southern California, Arizona, Nevada
Dave Ferguson
David.Ferguson@bshg.com
Juanita Galliford
Juanita.Galliford@bshg.com
Pacific Northwest (OR, WA, HI, AK, Northern CA)
John Ulitsch
John.Ulitsch@bshg.com
Southwest and Great Plains North (MT, CO, UT, NM, ID, WY)
Gregg Bond
Gregg.Bond@bshg.com
Hawaii
John Ulitsch
John.Ulitsch@bshg.com
Missouri
Rick Runge
Rick.Runge@bshg.com
Texas, Louisiana
Phyllis Overstreet
Phyllis.Overstreet@bshg.com
Suly Weissman
Suly.Weissman@bshg.com
Chicago
Anjelica Schuda
Anjelica.Schuda@bshg.com
Ohio Valley, Mid-Atlantic, Western PA
Michael White
Michael.White@bshg.com
New England, New York City Massachusetts
Charles Cote
Charles-Etienne.Cote@bshg.com
New York State, New York City, New Jersey, Delaware, Eastern Pennsylvania
Andrew Karcich
Andrew.Karcich@bshg.com
Peter Lollias
Peter.Lollias@bshg.com

Northern AL, Northern GA, Northern MS, SC, NC, TN
Chris Smith
Christopher.SmithC@bshg.com
Southern Florida
Bob Pozza
Robert.Pozza@bshg.com
Orlando, Central FL, Southern GA, Southern AL, Southern MS
Jason Collings
Jason.Collings@bshg.com