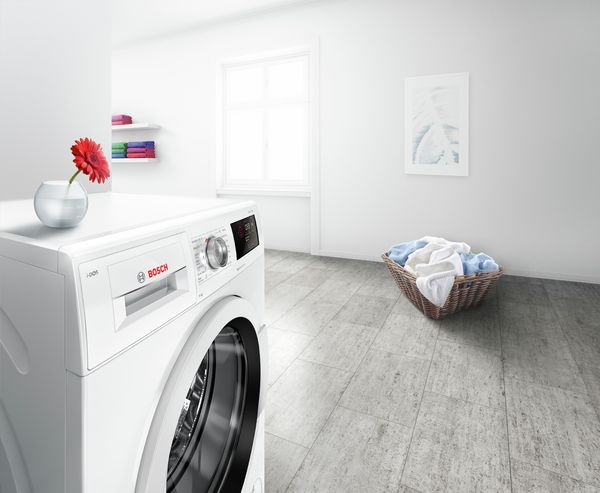 Why is it important to descale the washing machine?
Limescale and hard water deposits can form in your washing machine and by removing those in an appropriate way, you can keep your machine at the best performance and quality.
How to descale your washing machine
Use the Bosch Descaler every few months to remove limescale and hard water deposits. It's easy to use and helps improve your washer's performance.
We don't recommend using citric acid or vinegar to descale your washing machine as these items may degrade the rubber parts of your machine over time. The Bosch Descaler has been tested and approved for descaling Bosch washers.
To remove greasy residues that may leave spots on laundry, use the Bosch Washer Cleaner every few months.
Need further assistance on how to descale your washing machine?
For additional assistance, contact Bosch Support at 1-800-944-2904.