As the 24" Bosch kitchen is specifically designed for small spaces, this is undeniable proof that a smaller space doesn't mean a smaller sense of style.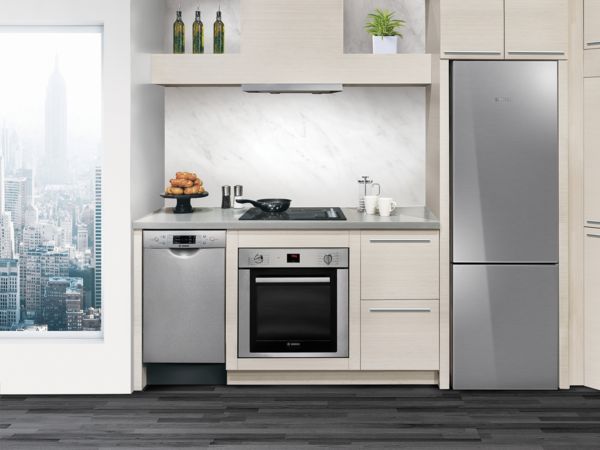 From our 24" Wall Ovens which offer up to 10 cooking modes and genuine European convection, to our 18" dishwashers with room to fit 10 full place settings, our small space appliances deliver full-size features and premium performance – Bosch quality, in a smaller package designed to fit your lifestyle.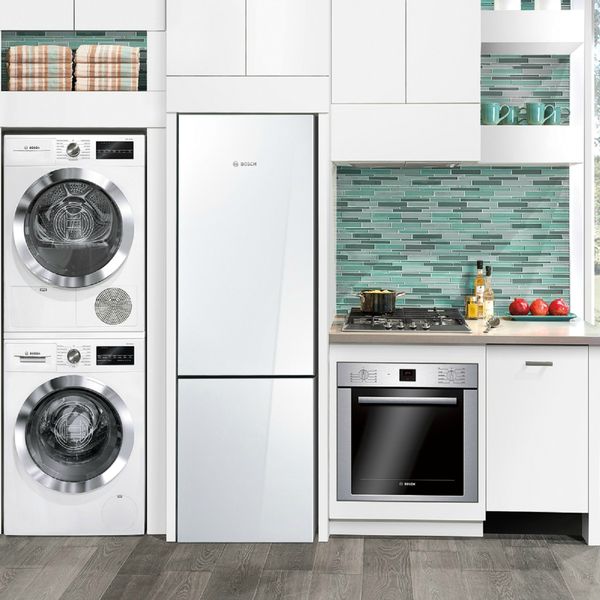 Small Space Living. The big new movement.
Timeless design is the secret to creating smaller habitats that don't sacrifice quality or style. Bosch's suite of 18" and 24" appliances are specifically designed to fit downscaled living, without sacrificing upscale tastes.
Explore design ideas for your next kitchen remodel.
Looking to remodel your kitchen? Get started today and browse an array of kitchen designs, perfectly curated to inspire your kitchen refresh or remodel.
Designed to blend in.
The 24" Custom Panel Bottom Freezer Refrigerator with Home Connect™ provides smart solutions and large storage for small kitchen spaces. The fully flush installation brings clean lines to your kitchen and helps make your small space seem bigger.
Big Wins for Small Space Appliances
Bosch 24" stainless steel and glass door refrigerators have been recognized by the U.S. Environmental Protection Agency (EPA) with the 2016 ENERGY STAR® Emerging Technology Award. The Emerging Technology Award is given annually to innovative technologies that meet rigorous performance criteria to reduce energy use and lower greenhouse gas emissions, without sacrificing features or functionality.