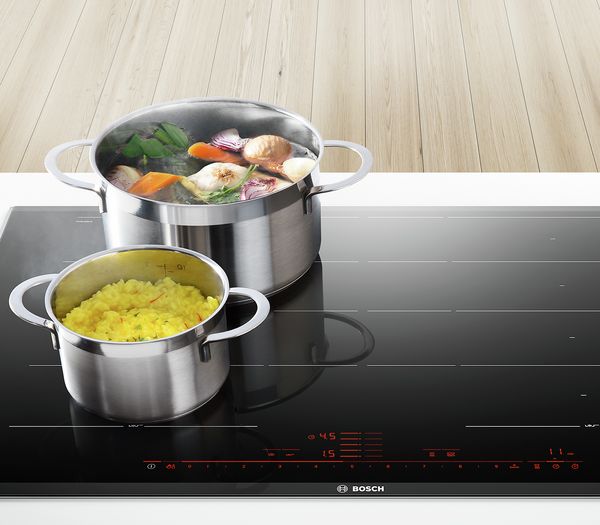 Our induction hobs: less waiting, lower power consumption and more reliability.
Our induction hobs can't perform miracles but they do perform faster than conventional hobs. A Bosch induction hob can bring 2 litres of water to the boiler twice as quickly as a ceramic hob. So you can serve dinner faster using less energy. Leaving you more time to enjoy yourself.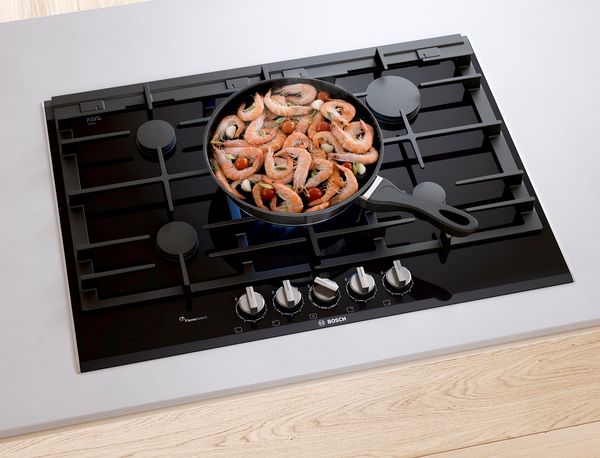 Our gas hobs: the choice of chefs for your kitchen.
For many chefs, gas hobs are still the preferred choice. With Bosch gas hobs, you too can enjoy all the benefits. You not only can control the heat perfectly and instantaneously, thanks to their sophisticated design, our gas hobs are also easy to clean and absolutely safe.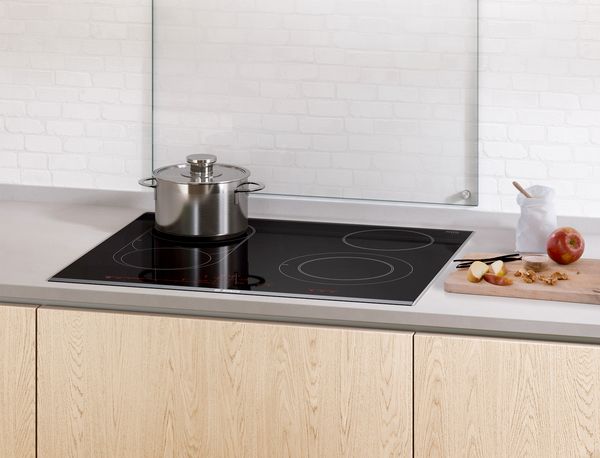 Electric hobs: classic cooking.
With electric hobs, the heat is generated inside the hob by electric heating elements. The hob is directly operated by the TouchControl panel on your appliance – that is how you always maintain perfect control.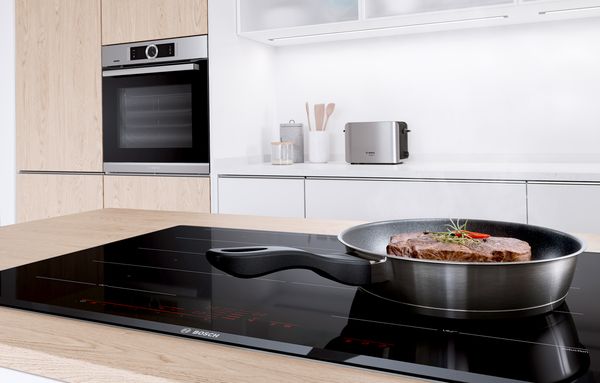 All you have to do for the perfect steak is turn on the hob.
Our single hobs and separate hobs provide a wide range of functions to help you boil or fry things exactly as they should be. The FryingSensor Plus, for example, keeps an eye on your steak whilst you select the right wine. The HighSpeed zone on your hob not only brings things to the boil 20% faster, but also makes it easier to pan-sear food.