Our wall-mounted cooker hoods: powerful performance, restrained design.
Wall-mounted cooker hoods are generally mounted above the hob, on the wall between the wall units. This type of cooker hood fits beautifully into the line of your kitchen units whilst providing effective ventilation that you'll barely see – but you'll notice the amazing effect.
Our telescopic cooker hoods: the almost invisible solution.
Telescopic cooker hoods are installed into a wall unit. To operate them, the flat section is pulled out, enlarging the extraction surface. With many cooker hoods of this type, the flat front can even be matched to your kitchen units. So this cooker hood will be almost invisible in your kitchen.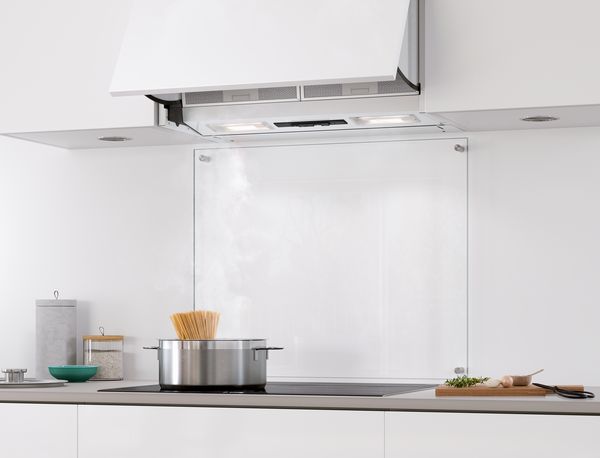 Integrated cooker hoods: you only see them when you want to.
Integrated cooker hoods have to be pulled forward at an angle for use and are therefore only visible during use. This type of cooker hood can therefore only be seen during use and is integrated seamlessly into your kitchen units.