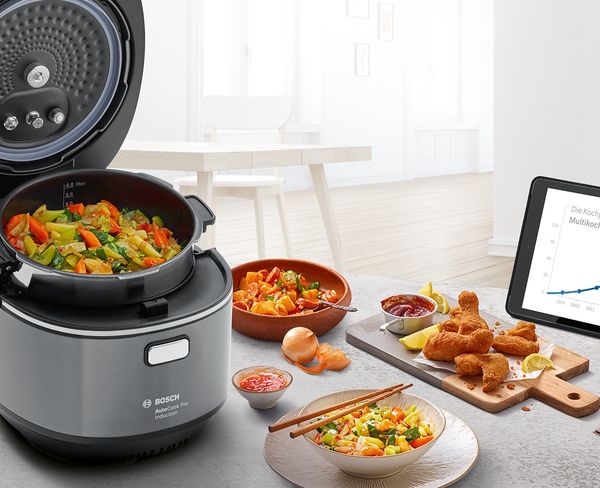 Dinner's ready! Faster and easier than ever before.
Roasting, baking, boiling, braising, steaming, frying, sous-vide cooking – all this combined in one appliance: the AutoCook. It doesn't matter if you haven't got much time, cooking experience or space, with this appliance you'll enjoy preparing your meals.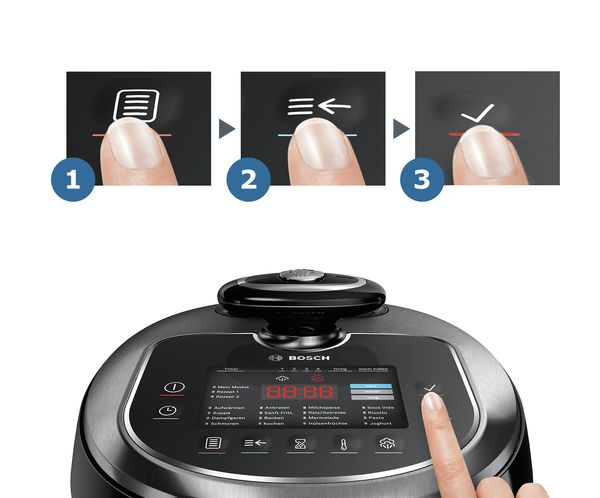 A finished dish in just 3 steps.
Make your favourite recipe with the AutoCook in just three steps. The optimum temperature and cooking times are preset and can be quickly selected for the dish you want. You can even save your own recipes. The innovative induction technology ensures optimum heat distribution and precise temperature setting. The quick-cook function with steam pressure preserves vitamins and drastically reduces cooking time.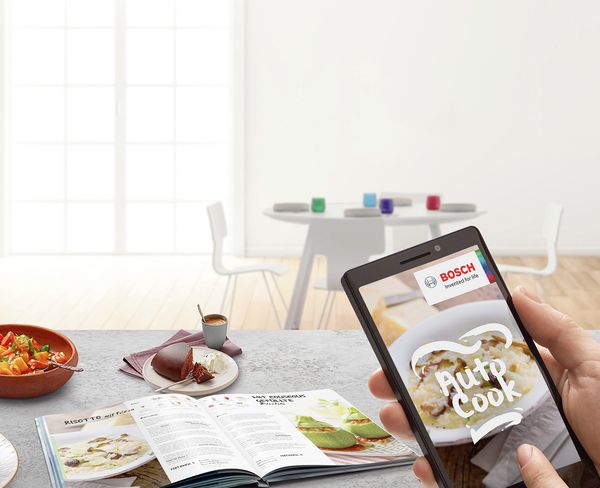 Cookery book and cooking app included.
Be inspired and look forward to a wide variety of dishes: with the detailed preparation instructions from the high-quality AutoCook cookery book and the practical AutoCook app with more than 100 international recipes. In the app you will also find clever functions such as a shopping list, numerous preparation videos and new recipes added regularly.