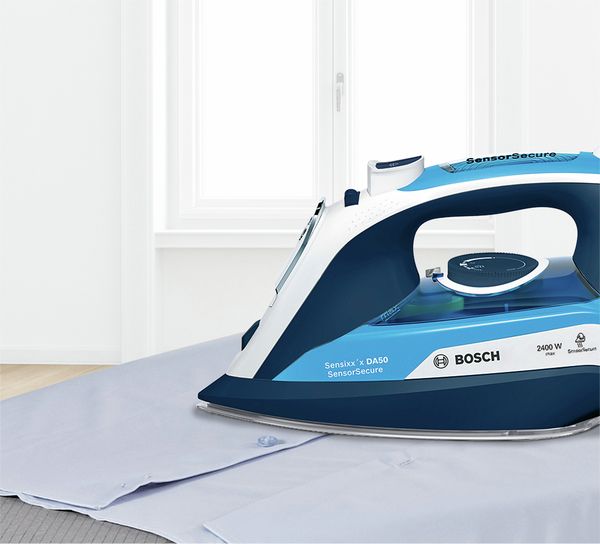 Bosch irons: The quick and easy way to crease-free laundry.
A Bosch steam iron is worthwhile even if it's only used occasionally or for small amounts of ironing. It is therefore ideal for those who want to iron quickly and with minimum effort.
Bosch dry irons: Easy to handle.
Bosch dry irons are particularly light. The integrated spray function dampens the washing to be ironed at the press of a button. And with its fine tip, even the most complicated areas are easy to iron.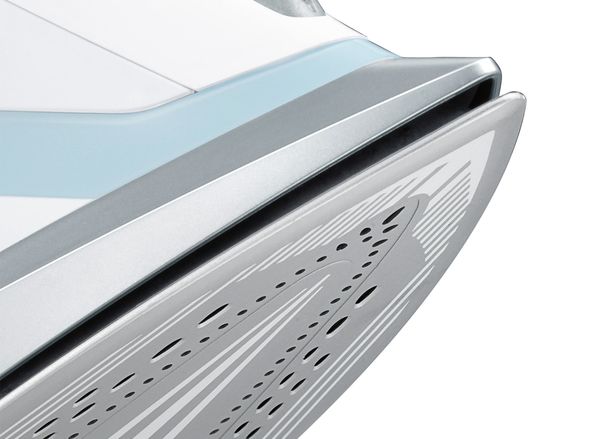 Tough on creases, gentle on laundry: the best soleplates from Bosch.
To help you deal with your everyday ironing even more easily, we have improved the hardness, scratch resistance and glideability of the soleplates of our steam stations and steam irons so that they cope perfectly with the demands of day-to-day life. This means that they are particularly easy to clean and extra kind to sensitive.