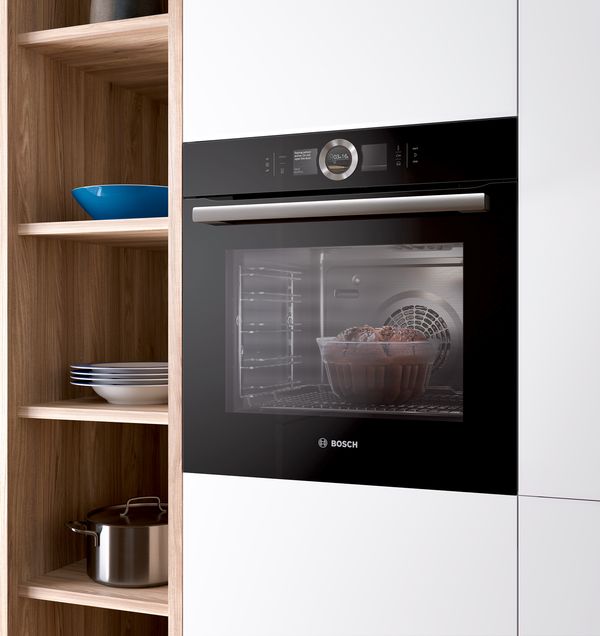 Our built-in cookers and ovens: individual installation, uncompromising quality.
Whatever your preference in kitchen design is, our built-in cookers and ovens fit in perfectly. Traditionally installed under the worktop, built-in cookers control the hob above them. Ovens, on the other hand, can be integrated into both wall and base units. Choose a separate oven and you can position the hob independently from the oven. And when space is tight, our compact appliances are the ideal solution. No matter which one you choose, thanks to their automatic programmes, you'll achieve perfect roasting and baking results every time.
Our hobs: outstanding performance discreet installation design.
A single hobs is installed into the worktop above the cooker and controlled by it. A separate hob has its own operating elements and can thus be installed independently of the oven. The oven, for example, fits into a kitchen island or a wall unit. And you can also discover our 30-40 cm wide Domino hobs, such as the Teppan Yaki for Japanese cuisine or the wok burner for Asian cuisine.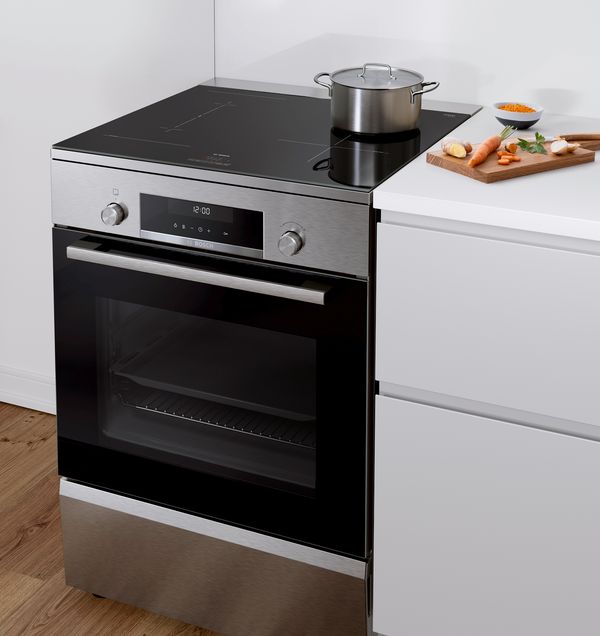 Our free-standing cookers: you decide where they cook.
In addition to perfect results and absolute convenience, our free-standing cookers offer you complete flexibility. Choose the location that suits you best and the free-standing cooker that you prefer: whether it's an electric cooker with induction hob or a gas cooker with a gas hob – it's up to you. The only thing left is for you to have fun cooking. You can be sure of 100% Bosch quality and the unstinting praise of all your guests.