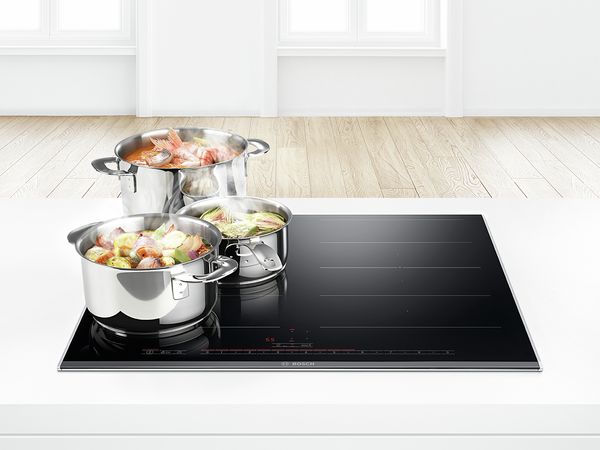 Your Bosch hob: dealing with minor problems.
If you come across a minor problem with your hob, like your induction hob suddenly turns off, or the ignition on your gas hob isn't working, you may not need an engineer. Click the link below to the appliance assistant to get self-help suggestions to try and resolve simple faults yourself.
If the issue persists, please call our customer service team on 0860 026 724 to book an engineer visit.