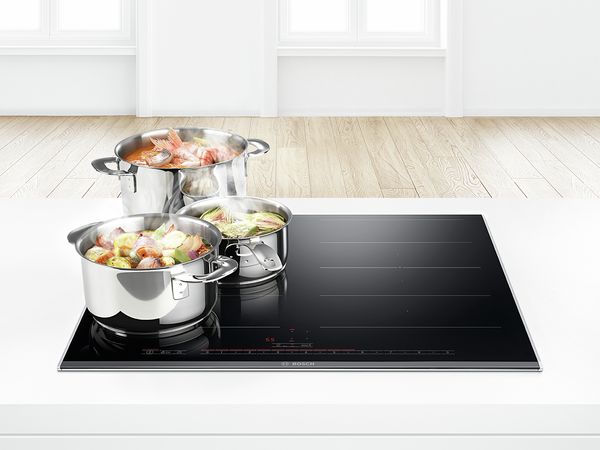 Cleaning & Care Tips for Electric Cooktops
Condition your glass cooktop for a beautiful shine. The Bosch Glass Cooktop Cleaner removes burnt-on food and greasy residue while leaving a beautiful shine.
Simply wait for the cooktop to cool, then add the cleaner with a soft cloth. Wipe away with a damp cloth to reveal a clean cooktop.