Smart homes and connected appliances are trending in the U.S. Many people are seeking to downsize their homes, resulting in the need for small space connected appliances that offer all the features you'd expect, and more. The small space movement is especially popular in dense urban cities like Manhattan and San Francisco, although the trend is now catching on in more U.S. cities where small spaces are expanding to include guest suites, media rooms, secondary vacation homes and other ancillary spaces.
Bosch is satisfying these ever-growing lifestyle trends with a modern design approach, and the innovation and efficiency you'd expect. In 2017 Bosch introduces a complete collection of connected small space appliances, with Home Connect. Home Connect is the intelligent platform that allows a variety of Bosch home appliances to be remotely monitored and controlled with a single app. From doing the dishes to brewing a frothy latte, to keeping an eye on your oven, the Home Connect app allows you to remotely monitor and control your appliances from your smartphone or tablet for greater convenience. Bosch brings a premium experience to any kitchen.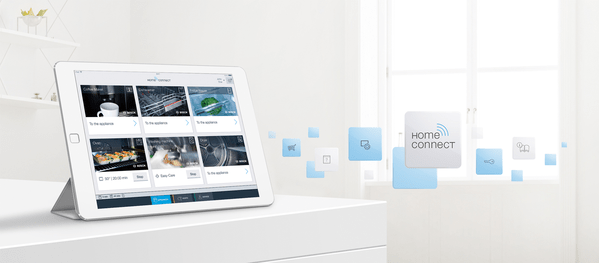 Bosch Home Connect Brochure
Home Connect brings smart technology to your Bosch appliances. Download the Home Connect brochure to learn more.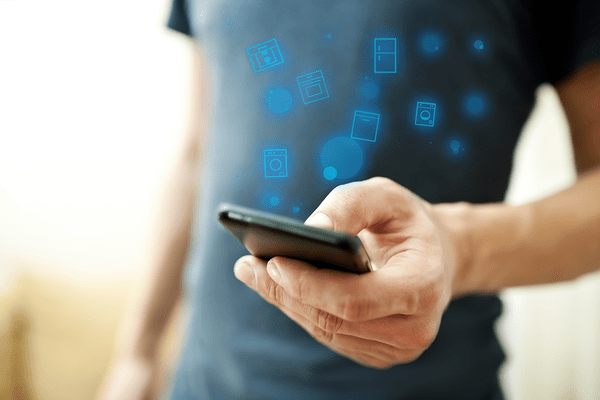 Stay connected with Home Connect.
Sign-up to receive the latest offers and news about Bosch appliances, with Home Connect.
Home Connect is a service of the BSH Home Appliance Corporation. Select Bosch appliances are equipped with Home Connect, with more appliances coming soon.
Apple and the Apple logo are trademarks of Apple Inc., registered in the U.S. and other countries. App Store is a service mark of Apple Inc.
Google Play and the Google Play logo are trademarks of Google Inc.
Disclaimer:
*Connectivity and speed varies based on network and WiFi levels.