Stay on top of your energy and water consumption.
Home Connect™ provides energy and water consumption information for each laundry program.
Get status updates for your laundry.
With Home Connect™, your device can send you status updates, including when a cycle is complete, giving you the freedom to focus on more important things.
Take the guesswork out of laundry.
Thanks to Home Connect™, you don't have to guess which setting to select for your clothes. EasyStart recommends the best program based on the types of clothes you select in the app.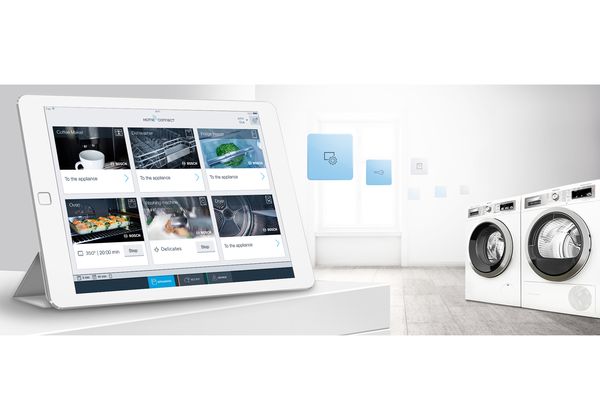 Start your laundry, even when you are on-the-go.
With your Bosch connected washer and dryer, you can start a cycle from anywhere*, using your smartphone or tablet. Those last-minute changes in life are no longer an inconvenience.
*Connectivity and speed varies based on network and Wi-Fi levels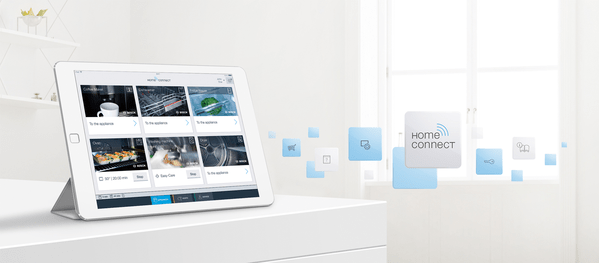 Bosch Home Connect Brochure
Home Connect brings smart technology to your Bosch appliances. Download the Home Connect brochure to learn more.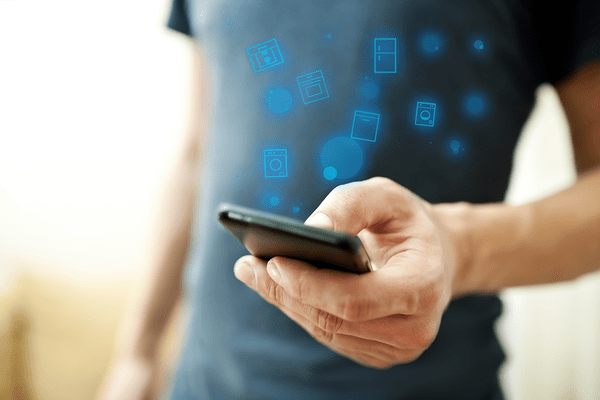 Stay connected with Home Connect.
Sign-up to receive the latest offers and news about Bosch appliances, with Home Connect.
Home Connect is a service of the BSH Home Appliance Corporation. Select Bosch appliances are equipped with Home Connect, with more appliances coming soon.
Apple and the Apple logo are trademarks of Apple Inc., registered in the U.S. and other countries. App Store is a service mark of Apple Inc.
Google Play and the Google Play logo are trademarks of Google Inc.
Disclaimer:
*Connectivity and speed varies based on network and WiFi levels.