Bosch Featured in The New American Home
With it's clean European design, German Engineering and Energy Star qualified appliances, Bosch was chosen to be the appliance brand of choice for the 2015 New American Home. Bosch compliments the desert modern design that Blue Heron highlights throughout the home. With a fabulous kitchen, media room and luxurious, Bosch appliances featured throughout the home.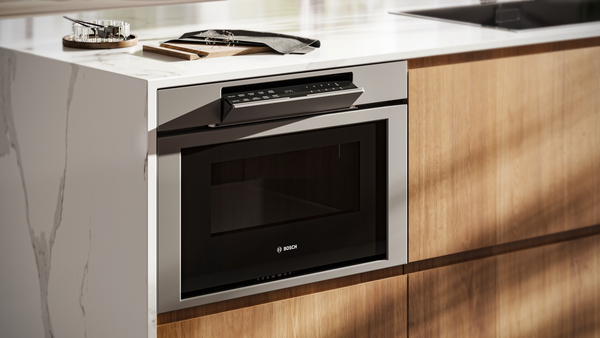 2015 New American Home Images
Take a peek at the 2015 New American Home image gallery by clicking the images on the left.
Shop ADA Compliant Models.
Explore our lineup of appliances that meet the standards for ADA compliance for your next project.
Helping families. Changing lives.
Bosch home appliances is honored to partner with St. Jude Children's Research Hospital® as a national sponsor for the St. Jude Dream Home Giveaway® program. In a variety of cities across the United States, a full suite of sleek Bosch appliances — from cooking to refrigeration, laundry pairs and dishwashers — will be donated to create a dream kitchen. The St. Jude Dream Homes are made possible through the tireless efforts of volunteer builders, and constructed using donated land, labor and materials. Every ticket helps St. Jude kids and the mission of St. Jude: Finding cures. Saving children.®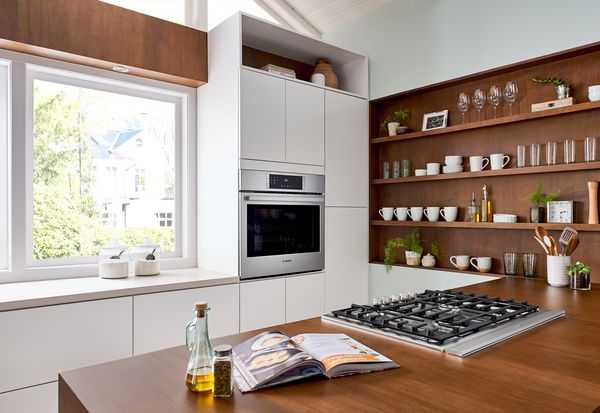 The right fit and finish
We offer a full range of high-quality, beautifully designed home appliances — from state-of-the art refrigerators, ovens and coffee machines that elevate any kitchen, to innovative washing machines, dryers and dishwashers that make routine chores easier than ever.
Contact us today
Need information about local services, CAD files, product sheets, and more? Send us a message, and a local Bosch Home Appliances Builder Sales Manager will reach out to you.
Builder Contacts




Bob Eustice
Vice President – US Builder Sales
robert.eustice@bshg.com

John McDonough
Director – Builder Sales East Region
john.mcdonough@bshg.com

Rick Runge
Builder Sales Manager – West Region
rick.runge@bshg.com

Charles Cote
Builder Sales Manager – Upstate New York, New England, New York City, Massachusetts
charles-etienne.cote@bshg.com

Rob Withers
Builder Sales Manager – Pacific Northwest (OR, WA, ID, MT, AK)
rob.withers@bshg.com

Andrew Karcich
Builder Sales Manager – New York City / New Jersey, Delaware, Eastern Pennsylvania
andrew.karcich@bshg.com

Dave Ferguson
Builder Sales Manager – California, Nevada
david.ferguson@bshg.com

Christopher Gray Smith
Builder Sales Manager – Northern AL, Northern GA, Northern MS, SC, NC, TN
christopher.smithC@bshg.com

Daren Farnsworth
Builder Sales Manager – Southwest and Great Plains North (NV, AZ, CO, UT, NM, ID, WY)
daren.farnsworth@bshg.com

Jason Collings
Builder Sales Manager – Orlando, Central FL, Southern GA, Southern AL, Southern MS
jason.collings@bshg.com

Phyllis Overstreet
Builder Sales Manager – Central South and Great Plains South (TX, LA, MS, AR, OK, KS, WEST MO, NE)
phyllis.overstreet@bshg.com

Bob Pozza
Builder Sales Manager – Southern Florida
robert.pozza@bshg.com

Anjelica Schuda
Builder Sales Manager – Central North (IL, WI, MN, IA, SD, ND, EASTERN MO)
anjelica.schuda@bshg.com

Michael White
Builder Sales Manager – Ohio Valley / Mid-Atlantic / Western PA
michael.white@bshg.com