Serie | 4
NoFrost, Bottom freezer
Door color Stainless steel look
&nbsp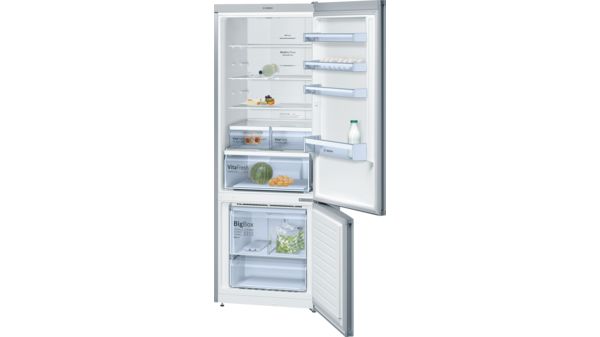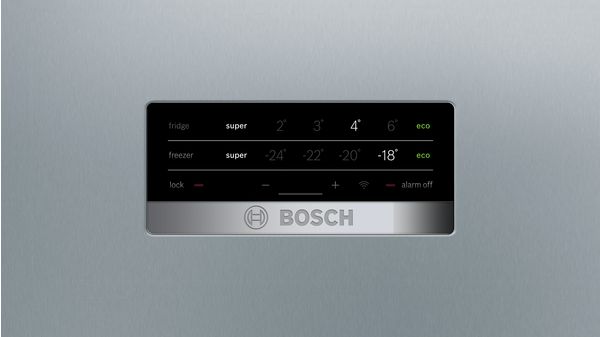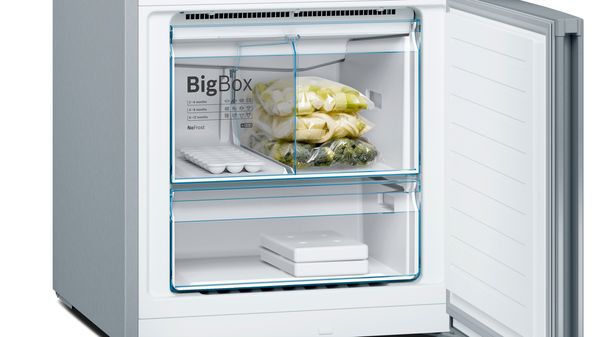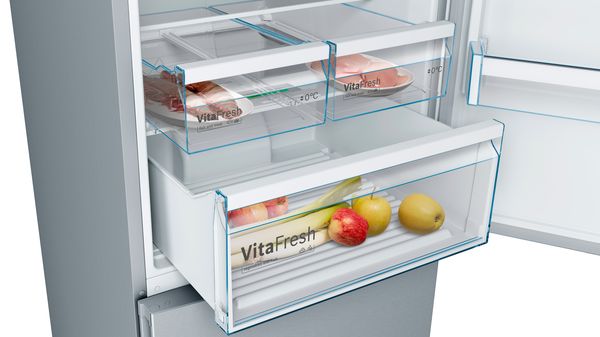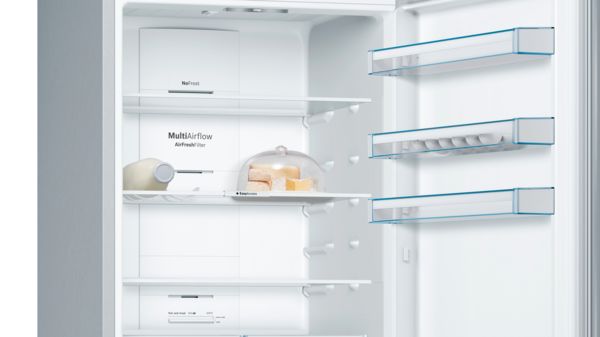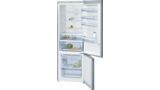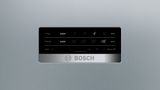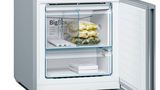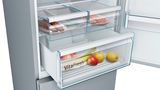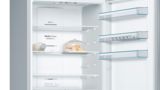 &nbsp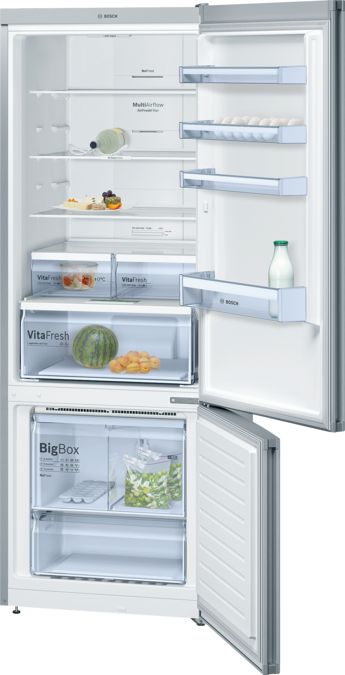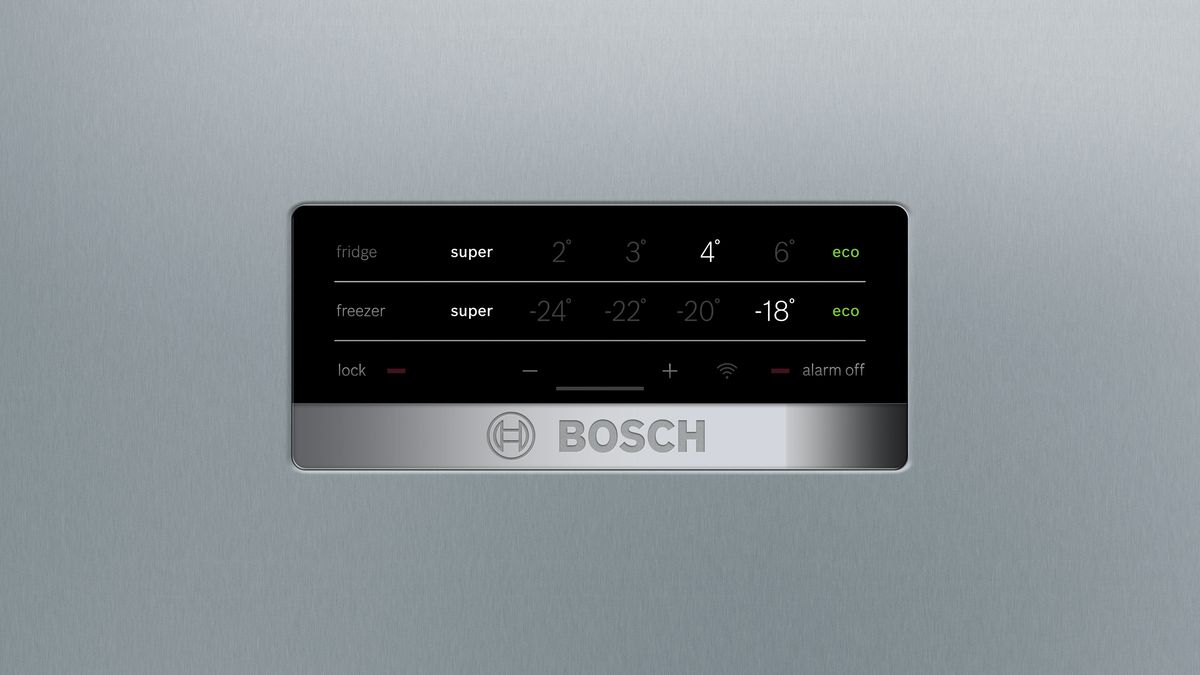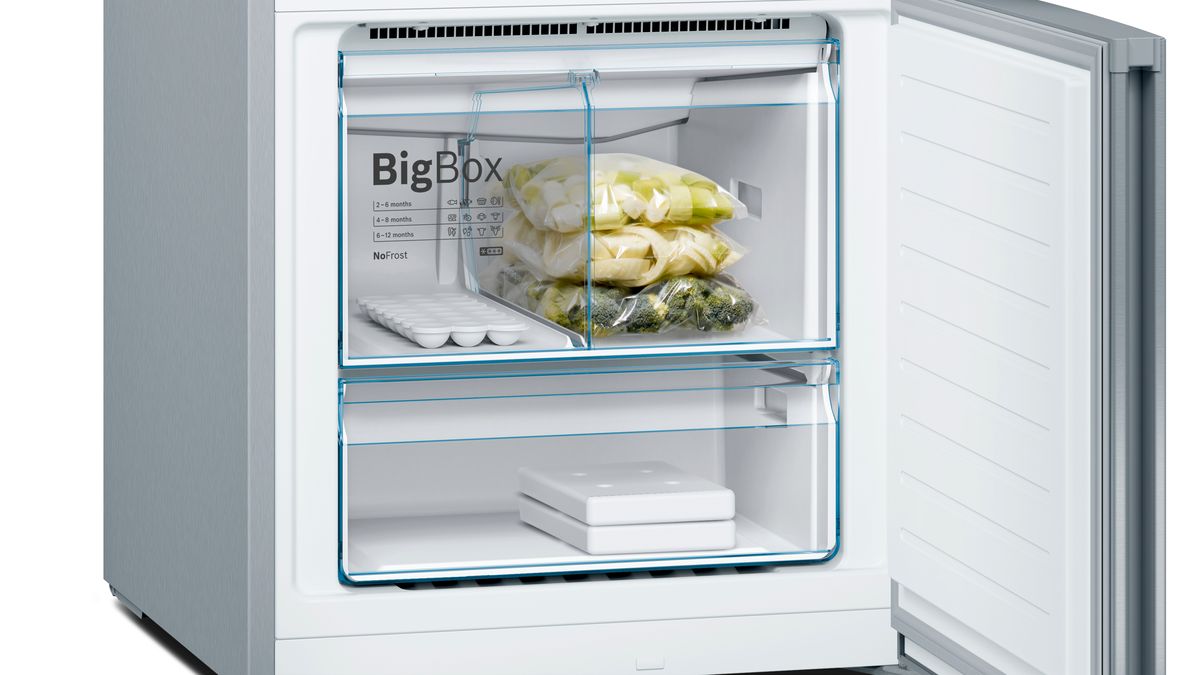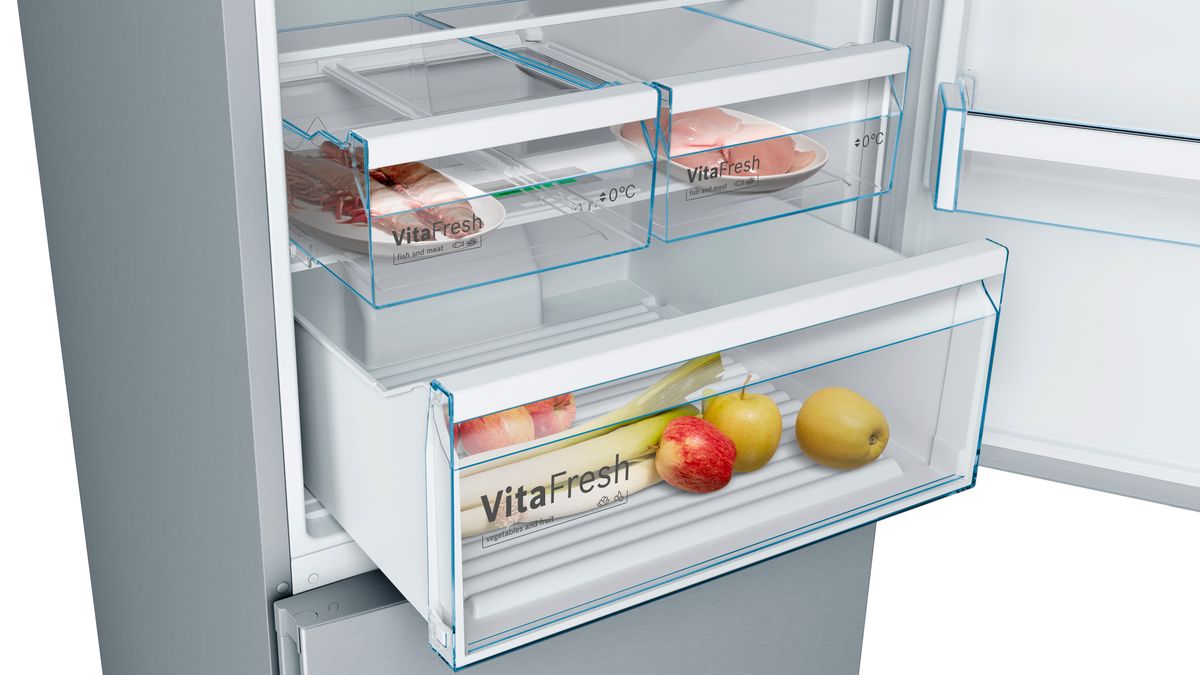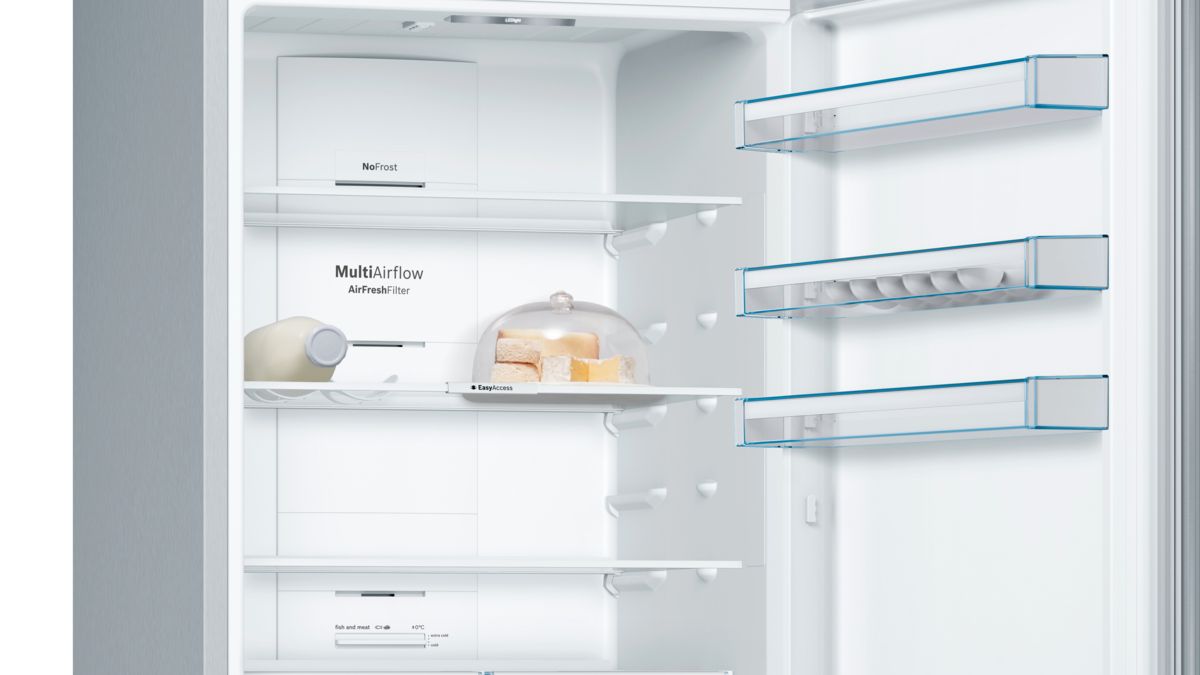 ---
NoFrost bottom freezer with 559l gross capacity and VitaFresh freshness system, prodivdes much more storage capacity for food, also keeps food much more longer fresh.
VitaFresh drawer with adjustable humidity control mechanism keeps freshness of your fruits and vegetables much more longer.
VitaFresh "<>" 0°C drawer has lower temperature than in the rest of the fridge keeps sensitive food such as fish and meat up to two times longer fresh.
Optimum located LED Side Light provide to have a bright enviroment and prevent shade in your fridge. LED Light doesn't need to be replaced during it's lifetime.
LED indoor electronic - easy to adjust the temperature of freezer and fridge.
See less