Serie | 4
NoFrost, Bottom freezer
Doors White
&nbsp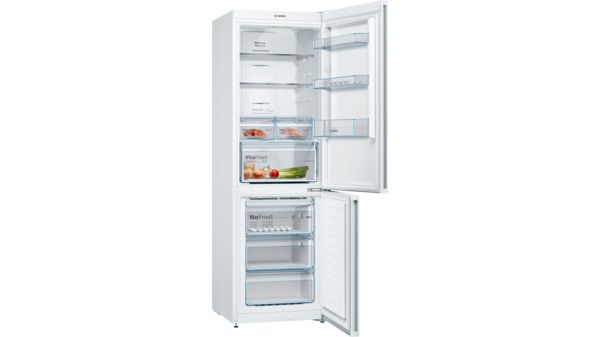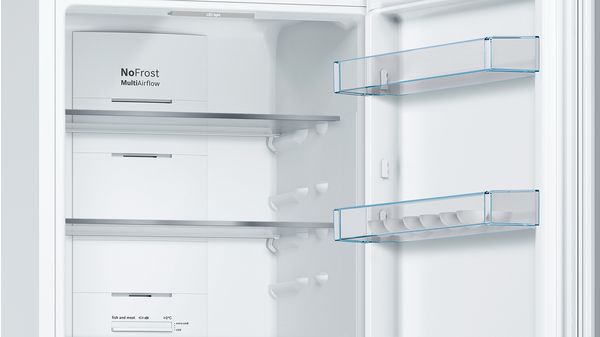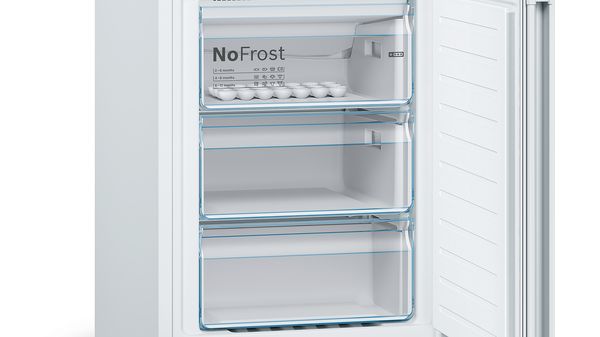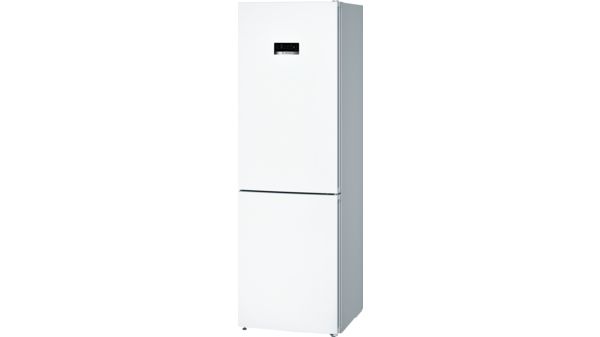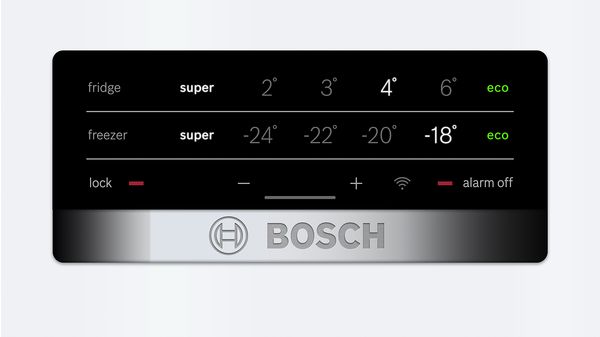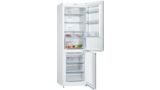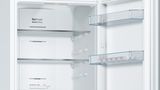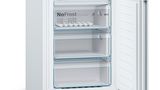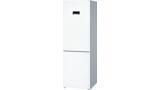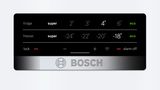 &nbsp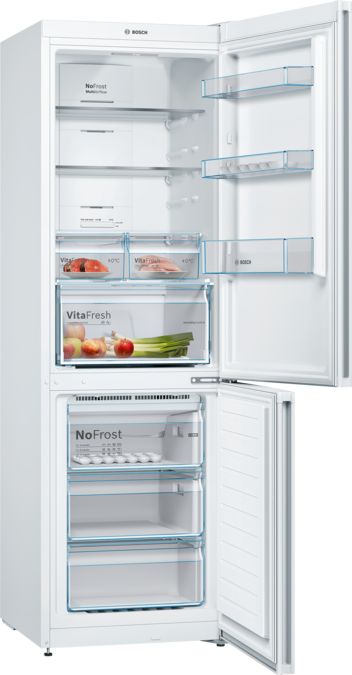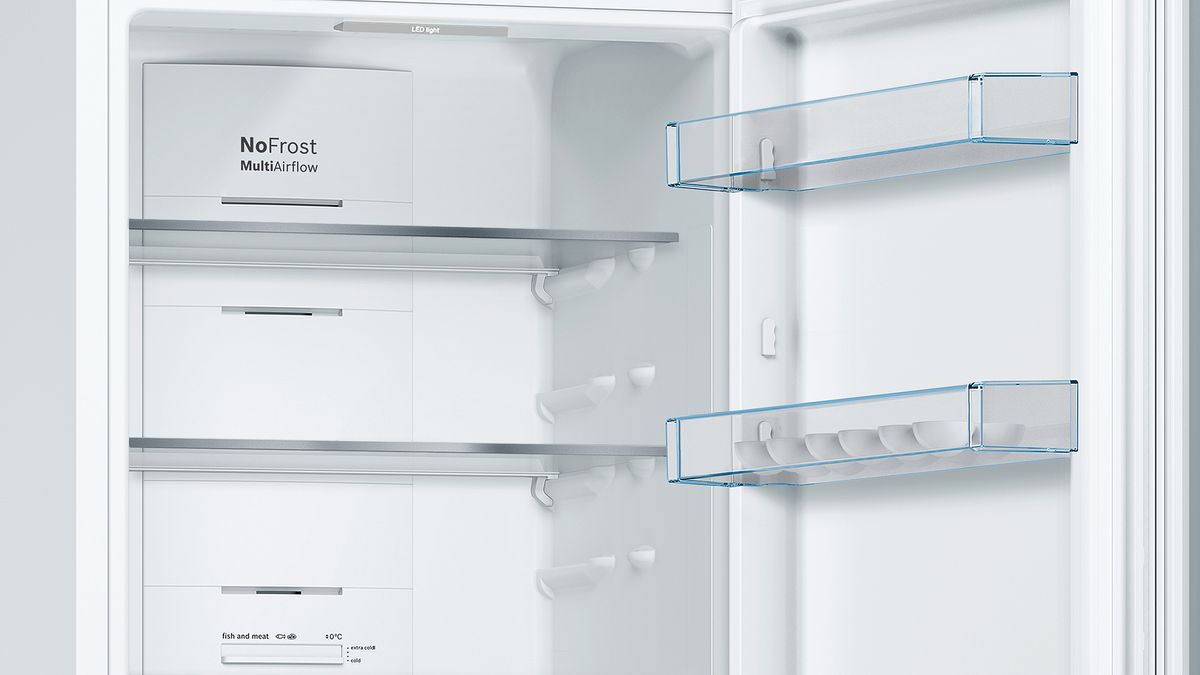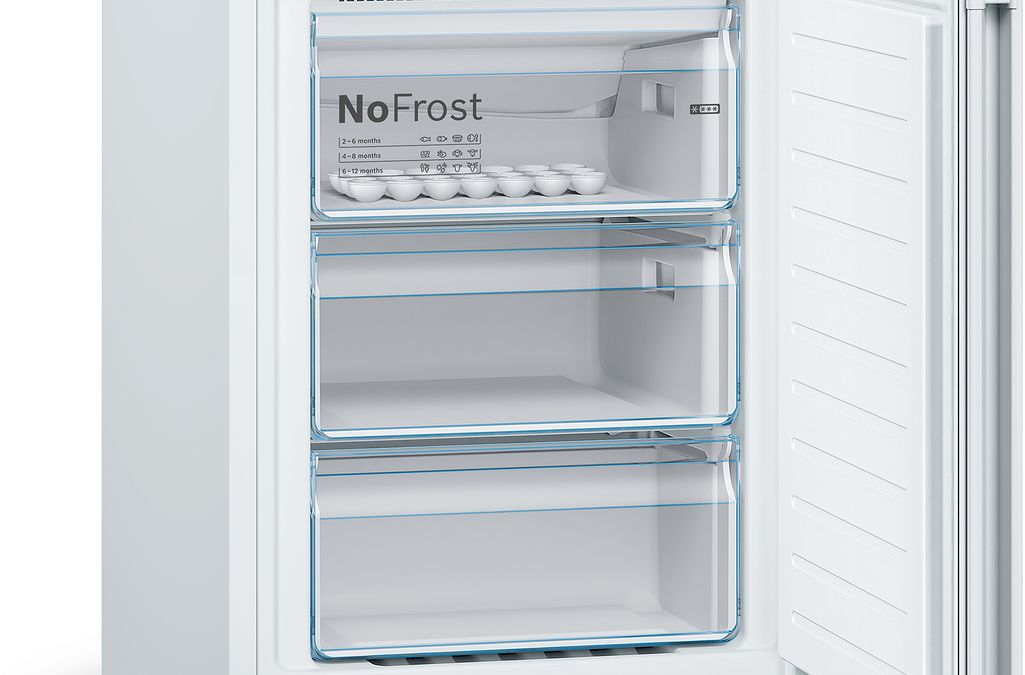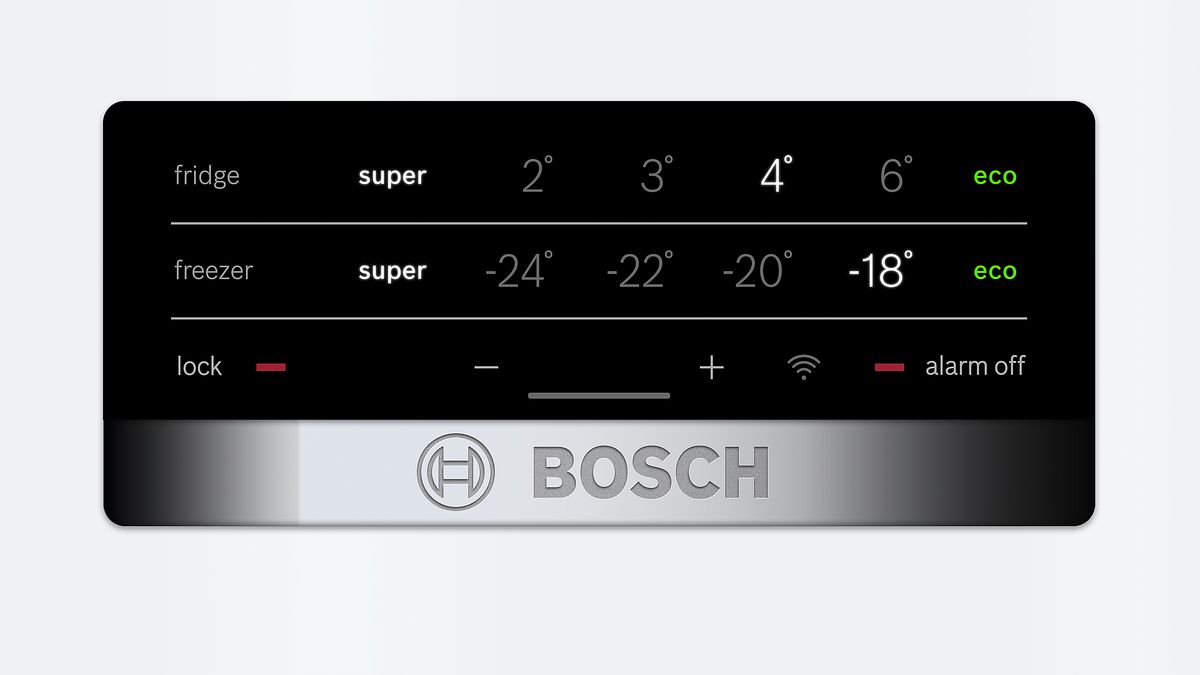 ---
The NoFrost bottom freezer with A++ rating and VitaFresh plus ◄0°C► Box: keeps your meat and fish fresh up to twice as long.
Energy efficiency class A++: cools especially efficiently.
ChillerBox: cooler than the other cooling areas - keeps meat and fish fresh up to 2 times longer.
NoFrost: never defrost
again, thanks to perfect protection from ice formation - that saves time and effort.
CrisperBox: fruits and vegetables stay fresh longer, thanks to humidity control.
See less