Serie | 6
built-in fridge-freezer with freezer at bottom
KIS87AF30N
&nbsp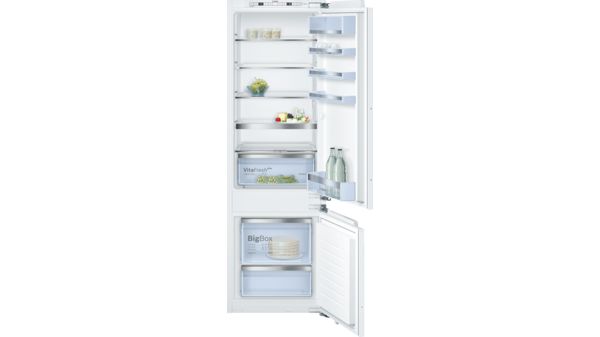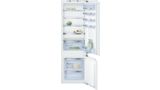 &nbsp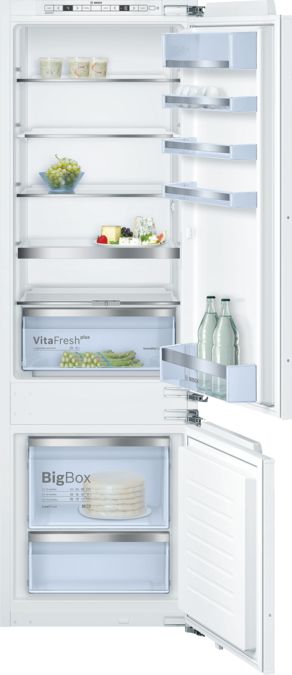 ---
Built-in Refrigerator, with 276l gross capacity and VitaFresh Plus freshness system, keeps food up to 2 times fresh while completing the elegancy of the kitchen.
Thanks to adjustable humidity control mechanism,VitaFresh plus drawer will keep your fruits and vegetables fresh up to 2 times longer.
Optimum located LED Side Light provide to have a bright enviroment and prevent shade in your fridge. LED Light doesn't need to be replaced during it's lifetime.
A++ energy class refrigerator consumes %40 less energy than A energy class.
VarioShelf: Modular shelves provide much more space for bottles and pots.
See less