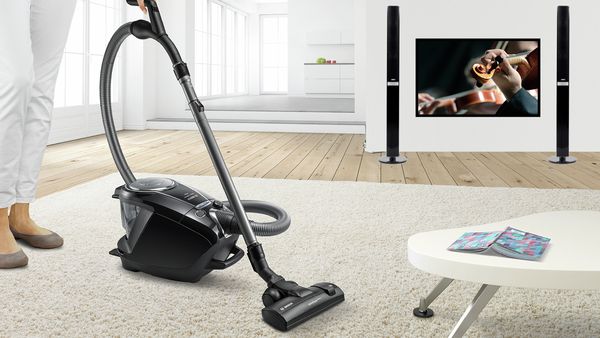 Bagless vacuum cleaners: powerful yet incredibly light. Without additional costs.
Our SensorBagless™ series of vacuum cleaners: The Runn'n is powerful whenever high performance is needed in a small space. The Zoo'o ProAnimal vacuum cleaner is particularly thorough whenever pets leave their traces. The Roxx'x is the strong all-rounder and the bagless Relaxx'x vacuum cleaner is barely audible.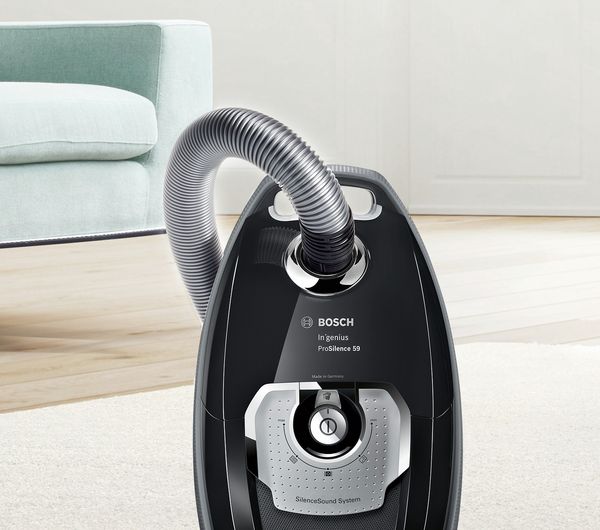 Bagged vacuum cleaners: Outstanding performance and greater convenience.
For any challenge that your home can throw at a vacuum cleaner: Incredibly powerful, or compact and agile, or extremely flexible with an extra wide range – with its large selection of bagged vacuum cleaners, Bosch has the appliance to suit your needs. And using original Bosch vacuum cleaner bags ensures more effective, longer-lasting cleaning and a longer working life for your appliance.
Get the best performance from your vacuum cleaner with the new PowerProtect Dustbag.
Original vacuum cleaner bags will make sure you get the best performance from your vacuum cleaner. PowerProtect dustbags offer a particularly high suction power for low- as well as high-wattage appliances, even if the bag fills up. For maximum hygiene, PowerProtect dustbags filter 99.9% of fine dust particles and the practical hygiene lock ensures clean disposal. In addition, the PowerProtect dustbag efficiently protects your vacuum cleaner's motor, giving it a longer working life.