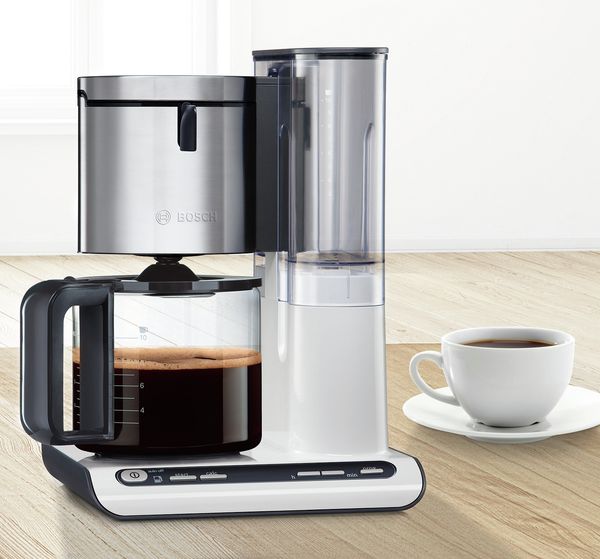 Cleaning a coffee maker. Here's how.
We offer a range of products to clean your coffee maker. Remember also to thoroughly clean the water tank. Avoid using aggressive household cleaners such as vinegar. They are not good for your machine in the long term. We offer a tested special descaler with which you can easily clean your coffee machine. If your coffee maker is a fully automatic coffee machine, we recommend that you bring the appliance to the bosch workshop for service.
Please contact our Customer Service department for further details.