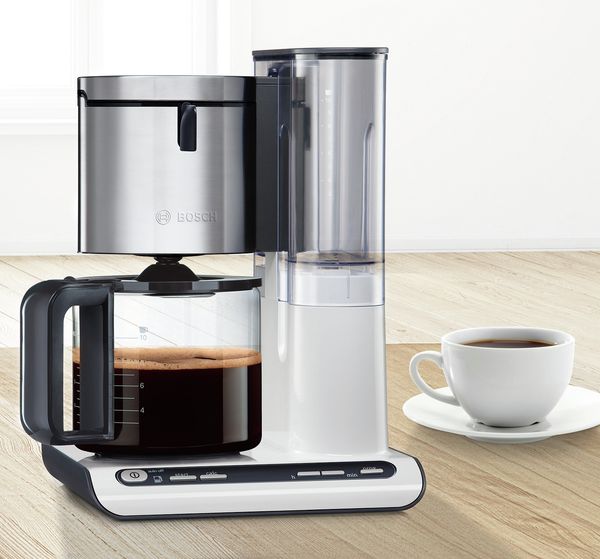 Descaling coffee machines – the way the professionals do it.
To descale your coffee machine, we from Bosch Home Appliances offer various special cleaner. This descaling your coffee machine works fast, easy, hygienic and safe. We also offer a tested special descaler which ensures sustainable cleaning your device. If your coffee maker is a fully automatic coffee machine, we recommend that you bring the appliance to our workshop for service.
Please conact our customer service department for further details.